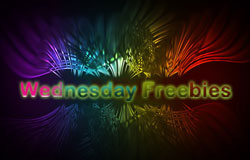 It is a happy Wednesday today and here we are with a list of highlights for the week. It is fun to find genuine free stuff on the Internet and it can truly take your online experience to a whole new height. Enjoy these free deals and make your day special! Today, we have free softwares, tools, beauty samples, games, audio books and even free travel resources hand-picked just for you.
100 Free and useful apps for mac
If you have just got your new Mac and are absolutely clueless about what to install, Hongkiat's collection is what you have to look at. Their website has a plentiful list of all the useful Mac applications that you will ever need. Hongkiat have listed 100 free useful Mac applications covering various interests and categories, and all in one place for you to choose from. Apps to improve productivity and system performance, tools, utilities and chat clients are some of the categories under which you will find Mac applications plentifully listed.
Cosmic Radiance Free sample
Who would say no to a free sample of latest fragrance from Elizabeth Arden – Cosmic Radiance?  The fragrance is infused with the exotic scents of succulent citrus, liquid vanilla, amber, pear, lychee, jasmine, peony, musk, gardenia, sandalwood and white flowers, all blended in the perfect proportion to make it a perfect winter perfume or an all-season fragrance too, if you fall in love with it. You simply have to fill in a few basic details online and the sample will reach you in 5 to 10 days. Try a free sample of the perfume and flaunt about to see if you like it. To receive your free 1.2 ml sample, go here http://www.britneyspearsbeauty.co.uk/sample/sample.php.

Free Manuals
Your search for authentic manuals can finally come to a halt at Free Manuals, a website that offers free downloads of millions of manuals. Right from Apple iPhones and iPads to microwave ovens and telephones, Free Manuals stock an exhaustive list that covers almost all products you might ever refer a manual for. The website has a search engine like functionality to make searches easier for you, and you have to simply type in a product name to view results and then download  the manual for free. Manuals are available for downloading in different forms such as guides, tutorials and other pdf files.
Free Reminder service
Memo to Me, a free reminder site on the internet, offers its users free e-mail notification reminder services for birthdays, anniversaries, appointments, or anything else that you need to be reminded about. At home, you may use Memo to Me to remind yourself and your family members about important family occasions, or use it at work to remind yourself and your colleagues or teams about deadlines and meetings. Platinum Edition members can receive reminders even when they are away from their computers, via text messages.
Free software for Digital photo editing
Paint.net, a free photo editing and image software for computers running on Windows, can be a great feature-filled alternative to the traditional Microsoft Paint. This creative tool features an innovative and intuitive UI which supports special effects, and it comes packed with a variety of powerful and useful options to make photo editing easier, creative and effective. Paint.net is a must-have tool and it is one application that downloads in a few clicks, of course for free.
8 Tools to Help You Travel Forever and Live Rent Free
Here are 8 great resources to help you get started on a long term travel adventure and whats more, they are all rent-free. Vagabondish, a website that specializes in travel tips, tales and offbeat travel news for travelers globe-trotting around the world, has listed eight tools to help you live free of rent charges while you travel. When you travel for a long time, it is not so difficult to run out of money, especially when you have to pay for accommodation every day and night. These handy resources offer great tips to work around your rent expenses while you are out on the road and is must-read for all aspiring travelers.
Free audio books
Learn Out Loud are a free Internet library that features over 3000 audio and video titles including free audio books, lectures, sermons, speeches, interviews and a whole lot of other video and audio resources. You can download the free audio and video titles in the form of MP3 files and they are also available for online streaming. The directory includes audio books in several categories such as business, history, biography, languages, philosophy, science, politics, technology, sports, self development travel and many others to suit different requirements.
Free old games
Those gamers who are still addicted to the original old games that came in before the Xbox fever spread, can find a variety of free old games at Game Oldies. Classic games have a charm of their own that cannot just be replaced with graphics or other recent styles. Adventures of Mighty Max, Addams Family, Are the Acro-Bat and Adventures of Batman and Robin are a few of the top rated games. To play a game at Game Oldies, you just have to click on your choice and then start playing right away, all for free.