Free Weekend Parking at Ealing in December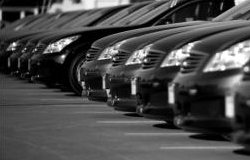 The Ealing Council has decided and will be offering throughout December, most of the car parks on weekends, free of charge. Earlier the Council had offered free parking during the weeks after the summer riots, in the hope of improving commerce. Local businesses and traders found it had made a big difference to businesses, as it helped motoring visitors who wanted to shop or dine. Hoping to attract more people and residents locally during this holiday season and especially Christmas time, the Council hopes to pull in more people to shop, eat and drink in Ealing during the weekends, motivated by this generous offer from Ealing Council. Some of the car parks are open from 8am to 6pm. At other times motorists have to pay for  their parking through the pay-by-phone system. Details are available on the website paybyphone.co.uk or by calling 0208 127 0999.
Get your FREE iPhone or iPod or PS3 or Xbox 360 Elite easily!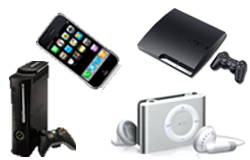 Here's a great chance to get free an iPhone, iPod, PS3 or Xbox 360 Elite. On your part you have to be a resident of the UK, USA or Canada to get this offer. So welcome to kudos-network.co.uk and sign up for a free account, which is the first of three step to claim your free gift.  Your referrals have to complete one offer here as offered by the website. You will be issued  a referral code when you sign up. Using this, get the required number of friends or family members to sign up and complete an offer on the website. They can follow the recommendations too. The number of people depends on the gift you have opted to get. Once your referrals have signed up, the third step is to claim your free gift. This will be delivered for free to your address that's furnished on your signing up. That's all! Another fact is that you can select any free gift on sign-up available on the website.
Free messenger services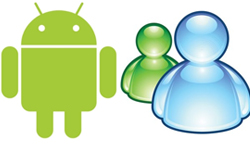 Among numerous apps available for smartphones, consumers can now make use of five messenger services from Google's Android apps that are absolutely free. These apps use 3G and Wi-Fi connection in order to send pictures, video, video clips and messages. Consumers can save money by using unlimited Wi-fi or 3G connection instead of traditional text messages for which you may be charged. Consumers can also make calls to other phone types as well. The five free favourite Android smartphone apps are PingChat, WhatsApp Messenger, Kako Talk Messenger, iGotChatMessenger and LiveProfile. So hurry! Enjoy sending messages to your dear ones at free of cost.
Free consultation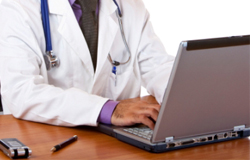 Buy Antabuse online free without any prescription. Also, get free online medical consultation from experts. You can avail 24/7 customer care service and can also order for more with their simple method of online ordering method. The price of the product is lower and it is guaranteed too. As already mentioned, there is no need of any prescription at all. Above all, consumers can get 5% discount on this particular product. Hence, grab this opportunity and order for Antabuse online and save your money right now before this offer expires!
Tags: wednesday freebies